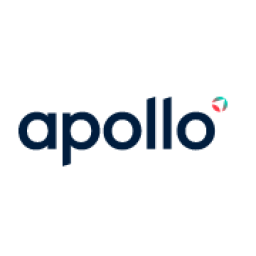 Apollo
Electrical Lead – Offshore Wind
Aberdeen, Verenigd Koninkrijk
This role is a lead technical practitioner with an emphasis on power and transmission systems, that will grow capabilities within our offshore renewables consultancy division. You must have strong knowledge and experience gained in Offshore Wind development projects. A natural self-starter who is equally at ease when thinking through a novel problem, as when working as an integral part of a multidisciplined project team. As a technical leader you will keep abreast of emerging technology, tools and practises within project delivery, with the ability to integrate them to working practices, driving efficiencies and added value for the business.
Key Responsibilities
You will be providing technical leadership of power and transmission services for the Offshore Wind sector.
Tendering and leadership of scopes of work within the electrical discipline, applied to offshore wind and other renewable projects.
Safe and successful delivery of discipline-related activities against the project objectives
Technical focal point both internally and externally, providing input, guidance, support and updates to key stakeholders.
Contribute into and deliver against the engineering budget in line with overall project objectives including technical input to procurement
Stepping up to project manage consultancy and design assignments as required, working with multi-disciplinary teams to deliver on offshore wind projects
Support the Business Development drive, building a network of contacts in the sector, engaging with clients and other stakeholders involved in the lifecycle of an offshore Wind asset
Essential criteria:
Chartered in Electrical Engineering
Experience of technically leading power and transmission projects for Offshore Wind and renewables sector.
Broad knowledge and understanding of the Offshore Renewables sector in the UK and ideally abroad.
Awareness of the systems, processes and standards associated with the delivery of Offshore Wind Project developments
Experience across the whole of the front-end engineering process.
Good project delivery skills, with a proactive approach to leading and communicating on projects

Desirable criteria
Project management and renewable energy qualifications
Offshore Substation Platform experience would be an advantage.
Direct experience of managing engineering design teams for offshore works.
Experience of managing remote teams, working as part of multi-company partnerships and managing supply chains.
Qualifying questions
Do you have the right to work in the UK?

Do you have a Degree in Electrical Engineering?
Do you have experience in Offshore wind / renewables engineering projects?