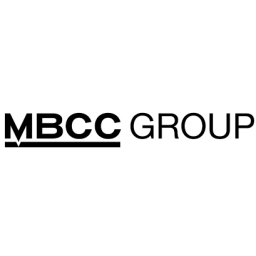 MBCC Group
Offshore Wind Business Development Manager EU
Join our international network of experts. For more than 100 years Master Builders Solutions has offered advanced chemical solutions to construct, maintain, repair and renovate buildings and structures. Our comprehensive product portfolio encompasses admixtures to improve the workability and durability of concrete and products to repair, protect and maintain structures for longer service life.
Master Builders Solutions is a brand of the MBCC Group, employing more than 7,500 people in more than 60 countries worldwide. They combine technology with construction expertise to develop solutions that help our customers to be successful and provide sustainable construction solutions for everyone.
Job Summary
As a part of the Central European Wind team, you are responsible for the business development of our offshore wind turbine grouts. Working for a leader in the offshore wind industry, you drive our market intelligence and our network in the industry forward. The work location is flexible: You can be based nearly anywhere in Europe - e.g. UK, Denmark or Belgium.
Responsibilities
You specify the work of our offshore solutions and ensure to turn early leads into RFQ's (requests for quotation) to Master Builders Soultions
Further, you pro-actively chase early project leads with the aim of increasing our market share
You establish relationships with investors and contractors across the region
Besides your rather independent work in our Central European Wind team, you network internally with other colleagues in our company, and externally with your network in the offshore wind industry
Your knownledge about latest trends and developments you enhance our early market intelligence
Experience
Studies in Engineering or Materials
Strong networking, negotiation and value selling skills
Experience in specifying materials into project business
Experience in offshore grout industry. Experience in protective coating field is an advantage
Willingness to travel throughout Europe (up to 70%)
English is a must. Danish, Dutch and/or German is an advantage
We are committed to provide an environment of mutual respect and equal employment opportunities are available to all applicants and teammates without regard to race, color, religion, national origin, age, physical and mental disability, marital status, sexual orientation, gender identity, military and veteran status, and any other characteristic protected by applicable law. MBCC Group believes that diversity and inclusion among our teammates is critical to our success as a global company, and we seek to recruit, develop and retain the most talented people from a diverse candidate pool.