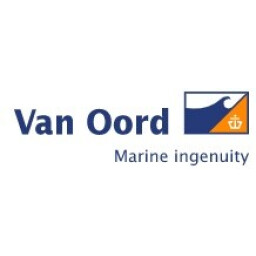 Van Oord
Project Procurement Officer Offshore Wind
We are Van Oord Offshore Wind, performing complex projects in different areas of the world. The scale and therefore risk profile is increasing and as 70% of our revenue flows through the procurement and supply chain department (PSC) the role of project procurement officer carries responsibility. The strategies and schedules for a variety of packages need to be set in the preparation phase. These need to be coordinated by you, using of the project organisation and the PSC matrix organisation.
As Van Oord has a market leader position within this industry and the outlook is promising, the family has set challenging but achievable goals upon this business unit. With that significant growth ambition the organization requires to change to adapt to the scale of the projects as well as the amount of projects we will do in parallel in the future.
Are you able to take on intricate scopes yourself, coordinate deliverables from the PSC team and maintain the overview, unburdening the project team as integral part thereof? Then apply now as a Project Procurement Officer.The Project Procurement Officer is responsible for the procurement of critical subcontracting packages for our offshore wind projects. Such as the Sofia offshore wind farm, 220 kilometers off the British coast. With a capacity of 1.4 GW, Sofia shows the increase in scale within the industry. During all phases of these types of projects (tender, preparation and execution) you are the representative from procurement. An important point is that you take responsibility for the entire procurement process in order to achieve the ultimate goal: a competitive delivery of high-quality services and products. This is a commercial, technical and multidisciplinary role with many internal and external stakeholders.
Your responsibilities
As Project Procurement Officer Offshore Wind you are the point of contact for the procurement and supply chain process for tender and project management, suppliers and other relevant internal departments. You create and implement the procurement strategy for each package. Furthermore you:
coordinate the scopes that you do not take on yourself, safeguarding the project specifics;
adhere to using the available tools to maintain and improve a similar way of working;
keep the PSC status up-to-date by proactively informing the Project Team;
initiate and host procurement gates to pro-actively manage the stakeholders;
create synergies with other tenders and projects;
balance functional and hierarchical management that comes with a matrix organization.
Job requirements
You are a real team player that is able to coordinate colleagues. We seek people with a hands-on mentality and the ability to think in solutions. Your communication skills enable you to talk from junior engineers up to senior management internally as well as externally, nationally as well as internationally. You are a senior professional who is able to apply different styles to reach your goals. As we're in a changing environment, an aptitude for continuous improvement with a positive critical view, is greatly appreciated. Knowledge of FIDIC contract forms (or if you would like to get started with this) helps. You will also bring:
a completed bachelor's or master's degree in a technical (preferably civil) discipline;
at least 5 years of work experience in tactical / strategic project procurement, preferably within large international offshore projects (eg: ECPI);
willingness to work 5-10% of your time abroad;
an excellent command of both the English language spoken and written.
We offer
Working in an international, high demanding and dynamic organisation, with the possibility to truly have impact on our business, people and environment. We offer a complete package with excellent secondary employment benefits. The package includes among other things:
a salary that matches your responsibilities and experience;
32 leave days of which a max. of 7 days can be appointed as collective leave days;
a pension scheme;
a variable bonus;
extensive learning and (personal) development possibilities;
an adequate travel allowance;
collective health insurance (optional);
flexible working hours.
About Van Oord
Van Oord is een wereldwijd actieve en toonaangevende aannemer van bagger-, waterbouwkundige en offshore projecten (olie, gas en wind). Wij zijn een innovatieve partner voor onze opdrachtgevers en dragen al meer dan honderd jaar bij aan de infrastructuur voor de wereld van morgen. Onze mensen zijn betrokken, ondernemende professionals met een passie voor water en technologie.
Do you want to be a part of Van Oord?
Interested? Apply via the application form below. Do you have any questions? Please contact Mattanja de Geus, working days: Monday till Thursday.
Do you like to know more about and want to stay informed of other vacancies within Van Oord? Climb aboard and follow us on LinkedIn, Instagram, Vimeo and Facebook!
More jobs from Van Oord
ou are innovative, analytical, visionary and have a key role in one or more tenders.
As a Cost Engineer, you will prepare economically and technically valid cost and time estimates for ...