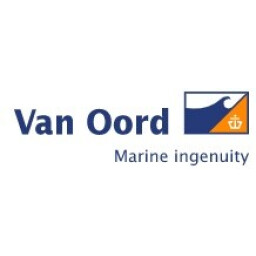 Van Oord
Risk Engineer Offshore Wind Tenders
Are you ready for a new challenge advancing risk management in a dynamic environment? Are you an experienced risk engineer with affinity with the maritime industry? Do you want to work in the office and support tenders across the globe? Then read more about what Van Oord can offer you!You will be working with various tender teams to support and guide them through the risk process. Our Offshore Wind tenders are getting more and more complex. Therefore you'll closely work together with planners, cost estimators, systems engineers, legal department and engineers to contribute to the improvement of our works. You encourage and challenge tender team members to identify threats and opportunities.
We are continuously thinking of ways to address various risks and strive towards operational excellence. Your analysis will be used by the management to establish risk provision for our tenders. You will work within the Risk Management team, which is part of our Planning and Control department. The Risk Management team has 10 passionate colleagues working in different business units and specialisms. Together we support tender and project teams within Van Oord. We share our knowledge and lessons learned for continuous improvement of our way of working!
Your responsibilities
You are innovative, analytical, visionary and have a key role in one or more tenders. You will coordinate works related to risks to ensure that in time quality is delivered. This role is an unique opportunity to work on important tenders which will contribute to the energy transition needs of the future. Furthermore, you are responsible for:
Organizing risk workshops, strategic risk discussions internally or with clients and JV partners where necessary for risk identification;
Advise on appropriate strategies for risk mitigation;
Use @Risk and Oracle Primavera risk analysis for risk quantification to aid decision making during tenders;
Continually improve the existing risk management process as our organisation and complexity of our tenders grow;
Maintaining a good connection with risk management peers in other business units to learn from each other and advance the risk discipline within the organisation.
Job requirements
You have strong communicative and analytical skills. You believe in combining disciplines for better results. You are assertive and have an eye for detail. Creating and maintaining a clear overview is what makes you tick! You have the ability to translate complex matters into understandable insights. Next to that:
You have a bachelor's or master's degree;
You have at least 5 years of experience in risk management and affinity with the maritime industry;
Good understanding of ISO31000;
Excellent command of the English language, spoken and written;
Preferably you have experience with tender processes or project executions and profound knowledge of @Risk and Monte Carlo analysis;
You are fulltime available (minimal 32 hours) and willing to travel regularly to our office in Gorinchem. In the near future you are also flexible to visit our Rotterdam office and projects.
We offer
Working in an international, high demanding and dynamic organisation, with the possibility to truly have impact on our business, people and environment. We work together and inspire each other to develop ourselves personally and professionally. We offer a complete package with excellent secondary employment benefits. The package includes among other things:
A salary that matches your responsibilities and experience;
32 leave days of which a max. of 7 days can be appointed as collective leave days;
A pension scheme;
A variable bonus;
Extensive learning and (personal) development possibilities like trainings, career paths and interactive learning opportunities from colleagues;
An adequate travel allowance;
Collective health insurance (optional);
Flexible working hours and work from home policy.
About Van Oord
Van Oord is a leading global contractor in dredging, hydraulic engineering and offshore projects (oil, gas and wind). We are an innovative partner for our clients and have been contributing to the infrastructure of tomorrow's world for over a hundred years. Our people are committed, enterprising professionals with a passion for water and technology.
Do you want to be a part of Van Oord?
Interested? Apply via the application form below. Do you have any questions? Please contact Lisa van der Valk.
Do you like to know more about Van Oord and want to stay informed of other vacancies within Van Oord? Climb aboard and follow us on
LinkedIn, Instagram, Vimeo and Facebook
Acquisition for this vacancy is not appreciated.