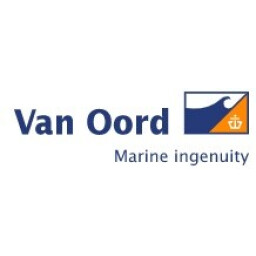 Van Oord
Surveyor | Senior Position
Do you keep your eyes open above and below water and does state-of-the-art maritime technology fascinate you beyond measure? From deep under water to high in the air, at Van Oord you can indulge your dreams. Is that what you want? If so, apply for the role of Surveyor at Van Oord!
Your responsibilities
At Van Oord, we build landmark maritime works which are often essential to ensure people's safety (and dry feet) and contribute to sustainable development. We love our work, but we don't love surprises. That's why your role as Surveyor is so important. You supply the project teams on site (from the Afsluitdijk in the Netherlands to the tropical Maldives or even off the coast of Taiwan) with topographic and hydrographic information, based on which important decisions are made. On a rotation basis and with a good work/ life balance, you provide the information required for the safe, responsible, sustainable and efficient execution of projects costing millions. Whether it's land reclamation, an offshore wind farm or the construction of a port, the project teams need to be able to trust your information implicitly. From setting up, maintaining and calibrating the advanced measurement equipment to analysing and incorporating the data into accurate and reliable maps, thanks to your efforts we will never be stumbling around in the dark. This is rightly regarded as a vital link and indeed a unique role, calling for your knowledge and ingenuity on and below the water.
Job requirements
You are an analytical and accurate worker. You have no problem working with your fellow Surveyors on big projects but if you're the only one in the team, you're also happy with that. You like sharing your knowledge and provide solid advice for the project managers and the project team. In addition, you bring the following to the table:
At least four years work experience as a surveyor on comparable projects;
Excellent command of the English language.
We offer
A unique opportunity if you love your specialist field and have an adventurous disposition! You will be working on unique projects in international teams and with the most modern equipment. Your work is crucial to our success and we are very aware of that. Naturally we will provide accommodation when you are working onshore, even when it's far from home. When you are working offshore, you will be able to use all the conveniences available on board. Alongside an attractive package, you will be given plenty of scope (and a training budget) to develop professionally and personally, internationally too, so that you can continue to grow within your role.
About Van Oord
Van Oord is een wereldwijd actieve en toonaangevende aannemer van bagger-, waterbouwkundige en offshore projecten (olie, gas en wind). Wij zijn een innovatieve partner voor onze opdrachtgevers en dragen al meer dan honderd jaar bij aan de infrastructuur voor de wereld van morgen. Onze mensen zijn betrokken, ondernemende professionals met een passie voor water en technologie.
Do you want to be a part of Van Oord?
Interested? Apply via the application form below. Do you have any questions? Please contact Sandra de Waal.Do you like to know more about and want to stay informed of other vacancies within Van Oord? Climb aboard and follow us on LinkedIn, Instagram, Vimeo and Facebook! Acquisition for this vacancy is not appreciated.
More jobs from Van Oord
ou are innovative, analytical, visionary and have a key role in one or more tenders.
As a Cost Engineer, you will prepare economically and technically valid cost and time estimates for ...