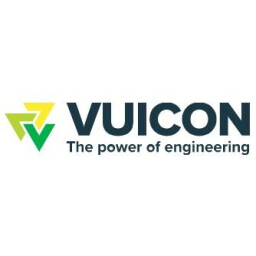 Vuicon Engineering
Draftsman/ Designer (M/F)
Capelle Aan Den IJssel, Nederland
Job description: We are looking for an experienced and creative draftsman/ designer at our office in Capelle aan den IJssel. Are you an enthusiastic draftsman and are you in for a challenge with large constructions in the mechanical and maritime sector? Than this is the job for you!
Activities:
Designing constructions and making production drawings in a dynamic and young team;
Checking on structural feasibility by performing hand calculation;
Awareness and assertive thinking in optimization of quality, solutions and operations;
Interactive communicating with the client, finding a suitable solution.
Who you are:
You have a bachelor's or master's degree in a technical field;
A minimum of 3-years of working experience as a draftsman/ designer;
Always pays studious attention to detail;
You have experience with working in AutoCAD and Inventor or a similar CAD package;
You are a communicative team player;
You are flexible deployable, as well as individual as in a team;
Enjoys working in a technical environment and does not back off for a challenge;
Understands and speaks Dutch and English;
You have a sense of responsibility to get the job done;
You are in possession of a driver's license and a car.
Company:
Vuicon Engineering is a dynamic and ambitious engineering company active in the marine and offshore industry. The company was founded in 2005 and developed into a no nonsense and reliable engineering firm. A team of skilled specialists with a variety of expertise and knowledge is capable of performing complex projects from conceptual design to detailed drawing, as well as the manufacturing of structures and installations.
Vuicon is an informal organisation, where teamwork is encouraged through cooperative colleagues who you can approach for consultation or just for a chat. Furthermore, we find it important that our new colleague has a sense of humour, is enthusiastic and is a real team player.
Currently there are working 23 FTE in our organisation. The organisation is growing and you could contribute to that!
What you can expect from us:
A lot of freedom and variation in your working activities;
An informal atmosphere;
A role where you can challenge yourself and can grow;
Good terms of employment.
Contact:
Are you in for a challenge and do you want to work in an enthusiastic team? Send your CV and motivation to Cornelis Vuik, cjvuik@vuicon.nl. For more information, give us a call on +31 10 443 72 22.